Investing in the US Book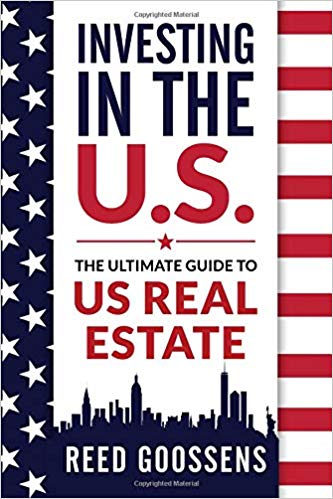 I often review the interesting and intriguing books on this website and many other personal development and business tips, courses, resources, as I strongly believe that anyone who's looking for a change in life, must on some level know how things work and how to work out things with confidence in order to achieve the goals.
But I don't remember when was the last time that I read the book about the successful real estate investor with over 100,000,000 of worth in real estate assets under management who started just about 5 years ago.
About the Author Reed Goossens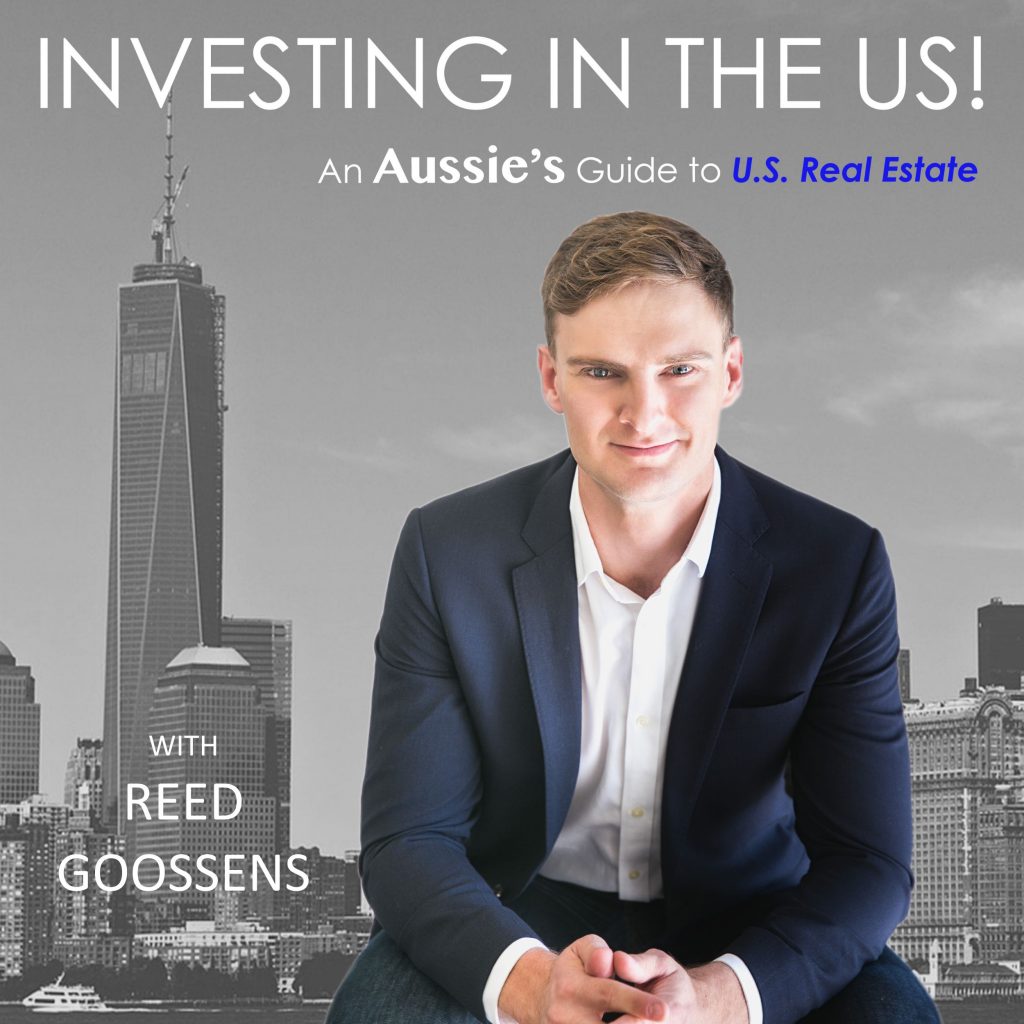 The successful investor and entrepreneur Reed Goossens, Australian born and bred, who took upon the real estate investing journey in 2013 figured out how to achieve financial freedom in life through passive income from real estate investing.
This book is amazing, and I highly encourage to either get the book or continue reading and then get the book. Either way, there is a big eye-opening moment waiting for anyone who's looking for inspiration to change life, become more financially stable and independent, and most of all enjoy the life to the fullest with all upsides and downsides without ever worrying again where you get the next paycheck to pay your bills or fear what unexpected things the future may bring in.
After Reed has tried to live in the different parts of the world such as Europe he returned back to his homeland Australia and started working as a civil engineer, every day going to work in a cubical and exchange the time for money needed to pay the bills and go for a cheap 2-week holiday once a year and coming back to square one.
Reed knew that he needs a change and that he's will to do and learn whatever it takes to not spend rest of the life being an employee living from paycheck to paycheck and barely afford to go once a year for a mediocre cheap holiday.
Doing some extensive research he came across the book Rich Dad, Poor Dad by Robert Kiyosaki, one of the most successful people in real estate investing and business of all time.
After reading Rich Dad, Poor Dad book, he knew what needs to be done in order to become financially free successful real estate investor. Hard work follows, and 5 years later Reed became one of the fastest growing real estate investors in the world!
Book Summary
How to Escape the Rat Race!
In a short summary, the book Investing in the US talks about how to become financially free and independent, and escape the never-ending "Rat Race" that many people go through almost every hour (if they didn't need to sleep) on the everyday basis.
It's absolutely mind-boggling how much most of the people sacrifice when they Fear of change, comfortably willing to repeat their old patterns that are getting them the same results. Nobody was born with the mind of Robert Kiyosaki or any other successful Real Estate investor and entrepreneur, but ANYONE CAN BECOME ONE, and Reed Goossens is a great example of what's possible to achieve just with strong commitment and determination in just about 5 years.
Reed even encourages everyone reading his book to challenge this idea that "If Reed Goossens could do it, I CAN DO IT TOO!"
All it requires is being open-minded and be willing to learn and work hard on yourself for some time until all the new knowledge and skills become kind of a routine, and the work that was hard won't be hard anymore.
Chapter 1 is called Stories "Yarning"
It basically talks about what I already covered in the previous few paragraphs, saying in a nutshell that if you Change Your Story, You Will Change Your Life.
It also cracks the "Big Four" of Real Estate Investing.
The rest of the book is followed by another 10 Chapters giving the clear view and guiding through the US investing in Real Estate market.
Chapter 2 – Why Invest in US Real Estate
Chapter 3 – Understanding US Investing Lingo
Chapter 4 – Getting Setup to Invest
Chapter 5 – Finding the Right US Market to Invest In
Chapter 6 – Developing your A-Team
Chapter 7 – Reviewing the Herd
Chapter 8 – US Financing Options
Chapter 9 – Syndication Basics
Chapter 10 – The Closing Process
Chapter 11 – Rinse and Repeat
It's basically the entire step-by-step guide to become a successful investor in the US. But it doesn't mean that the same Investing Principles cannot be applied outside the United States as well. The only things that differ would be the differences in government tax laws and few more small details.
Decisions & Conclusions
It's not really up to me to tell what anyone should do, all I can do is to give my own perspective point of view and share experiences and opinions with those who want to listen.
So I am not going to say "Go and Buy this book and It Will Make You Rich".
Not at all.
I believe the majority of people are smarter than fall for Get Rich Quick ideologism, and that most of the people know that it takes courage and hard work to go out there and face it all, the good and the bad.
But I also can tell that smart Investing in the real estate is one of the best ways and solutions to Make Your Money Work for You and Achieve Financial Freedom reasonably fast.
If you think that you are that kind of a person who is willing to put everything on the line in order to achieve your goals and don't back of, then the book Investing in the US: The Ultimate Guide to US Real Estate.
Other Recommended and Similar Books:
Principles: Life and Work by Ray Dalio