About The New Kindle Oasis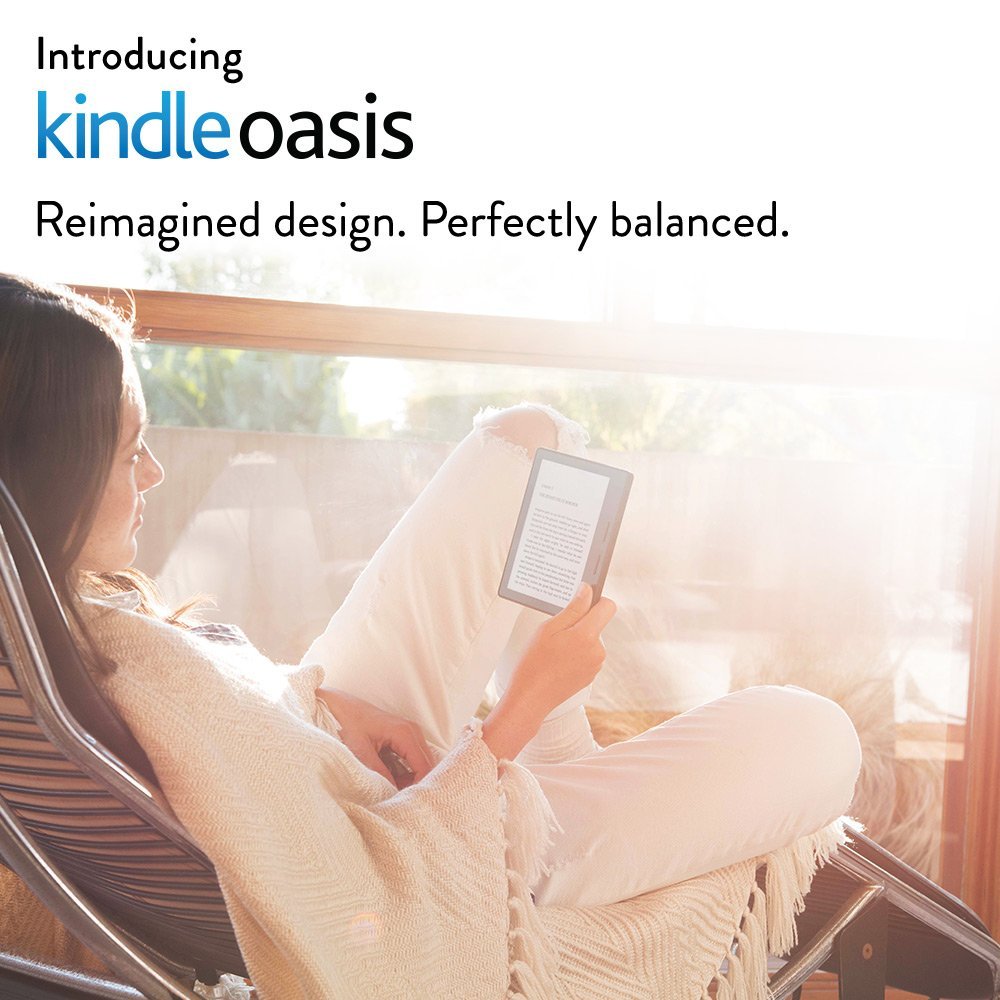 The new Kindle Oasis costs a whopping $289.99 that makes it the most expensive eBook reader on the current market. One of the reasons for this increase in price is that this reader is 20% lighter and 30% thinner, a vivid new shape, a charger cover made out of leather along with an additional battery.
When holding the Kindle Oasis in your hands, you will definitely feel the feather-light design as it weighs in at only 4.6 ounces and measures 3.44mm at the thinnest point, which makes it the slimmest and lightest Kindle to date. Opposed to the flat and uniformed surface related to the previous readers, the Kindle Oasis appears like a wedge along with a raised bump on the one side that moves the center-of-gravity of the Kindle to the palm of your hand. It manages to stay balanced and makes it ideal for the purpose of one-handed reading.
One of the fantastic features of this reader is the fact that it does not matter whether you are right handed or left handed, the built-in accelerometer will recognize the hand you use to hold the Kindle and will flip the screen automatically to accommodate you. There are two vertical small buttons positioned on the bezel that is used to turn the pages.
The screen on the Oasis Kindle is very similar to the display used on the Kindle Paperwhite. This screen features a 1,448 by 1,072 pixel along with a 300ppi E Ink Carta screen that offers an impressive 60% bump up in brightness. The diffractive pattern on the screen decreases glare and increases readability in a variety of lighting scenarios.
Font fanatics will be happy to know that the typeface known as Ember comes with the Kindle Oasis. Similar to Bookerly, this is the font that was debuted with the previous year's model the Paperwhite.