What is the Biggest Secret to Success and Happiness?
Law of Love = Law of Attraction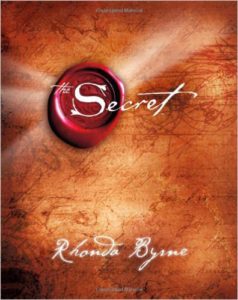 Rhonda Byrne is the author of the book and movie called the Secret, and an inspiration and example of attracting and manifesting the successful, wealthy, and happy life through the absolute force of love, which is inside the every living person on the planet. Through her life, experiencing struggle, frustration, and total unhappiness, she decided to change everything and start living the full life of joy and wealth.
I am sure that at least one-third of a planet have seen the movie released in 2006, ten years ago, where the many successful people share their stories how they have been able to achieve what they wanted using the powerful law of attraction, positive thinking with undoubted belief. They talk about the secret, the formula that has been around ever since, used by all famous and successful people from the times of the great Rome or even further.
A short time after the movie, Rhonda Byrne wrote a book, also named the Secret, and it just fills in the gaps and adds additional information that was not told in the movie.
The book is teaching the simple (but not easy for everyone) technique that we start implementing into our daily lives through positive thinking and feeling. Everything that is happening to us comes from the thoughts and reactions on the thoughts, the feelings. By thinking positive we are feeling good, by feeling good we are feeling and expressing love, everything that we feel good about we actually love and by that we are generating positive frequencies, the frequency of love, and sending the signals to the universe global consciousness saying to give us more.
For many people, it might be scary to acknowledge that our thoughts shape our lives, especially for those being and thinking negative most of their time, but this concept has been proved by many in the present and past. Our thoughts hold us back from achieving any success on any level which could be the business, money, health, relationships etc.
Stop fooling yourself by thinking that just because we don't see something with our physical eyes, it doesn't exist. It does! And trust me, if you would truly believe that you can read the people's thoughts, then you would read the people's thoughts if you unconditionally believe that you can levitate, guess what, you will levitate!
Thanks to Rhonda Byrne and many others who contributed in letting the secret out to the world, so people can benefit from it and change their lives using the powerful force of love, the law of attraction.