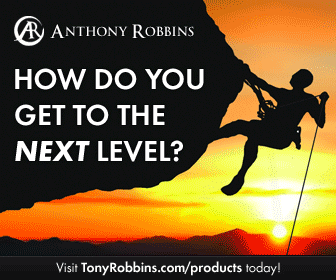 Tony Robbins (Audio) Books, Events & Coaching Seminars

This is Tony Robbins collection of the training programs that have helped thousands of people to change their lives and start living the life they always wanted. It's important to balance the life, business, and relationship in order to be really happy and fulfilled.
Tony Robbins Live Events
Date with Destiny – The Absolutely Best and Life-Changing 6-day intense LIVE event with Tony Robbins (highly recommended)
Tony Robbins Breakthrough University
Tony Robbins Books/Audio books
Books:
Money Master the Game: 7 Simple Steps to Financial Freedom (book) – 2014
Notes from a Friend (book) – 1995
Awaken Giant Within (book) – 1991
Unlimited Power (book) – 1986
Audio Books:
Tony Robbins (Original) Coaching (CD/DVD)
Wealth & Lifestyle – Secrets to True Wealth, Abundance, and Financial Freedom (The New Money Masters)
Creating Lasting Change – Start Making Lasting Impact in Your Community
Mastering Influence – How to become a Master Negotiator, Leader, and Influencer
Get Body You Deserve – Find out the secret how to lose the weight and never gain back again.
Manage Your Life & RPM (Rapid Planning Method) – Learn How to Achieve Your Outcomes 10 Times Faster.
Create Better Relationship – The Ultimate Relationships Program
Life Will Always Give You What You Ask For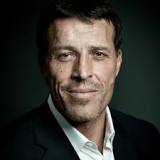 Even if you just want to start your own business and master it into the perfection and high-profit margins with no hiccups and mistakes that you are not prepared for, you have to understand not only how to start and run the successful business, but also understanding yourself, your goals, why you want to reach your goals, and most importantly understand the overall human psychology and behavior. You may be asking why the hell you need to know psychology for, so let me explain.
About 95% of starting businesses completely fail within 2 years, and it's proven by research and statistics. The biggest reason is that they are not well prepared for all obstacles that will always occur. Every business owner needs to understand and know his/her business inside out, the more knowledge you possess about your business the better service or product you'll be able to provide to your customers. But the human beings are not robots and some buying machines, and we never know what is going on in their head when they start qualifying as your potential customers. That's why you need to understand people, not just your business, and it is also the major reason why the most of the businesses struggle and fail.
Keep the Balance Between Business and Life
The business is about the sales, I believe that the most of the people here would agree. Of course, it's also about satisfying the crave of fulfillment and happiness in your life. When we achieve our goals we feel happy and fulfilled, but all those great feelings won't give you the money to pay for your living. So in order to become a successful business owner, we need to master both, the business and life. having a lot of money without being fulfilled is kind of a tragedy, but on the other hand being fulfilled and not being able to pay the rent or buy your food kind of sucks too, for the most of the people anyway. How many of you heard about someone who was rich and wealthy and their life sucked?
I know that because I have been there, in the situations when only what I wanted was to make money, so I was focusing only on business strategies, sales strategies, conversion techniques, just all the technical stuff. I thought that if I can find the best business strategy that I'll be rich! I also didn't enjoy the work most of the times. Remember this, who you are getting the money from when you run any kind of business? The People, not the machines, so it's very important to learn and understand to them, even individually. Having the right business strategy in place is important too, but every self-made successful businessman or entrepreneur will tell you that it takes about 20% of all what you are doing. The 80% is the non-mechanical, invisible stuff, some call it mindset the others persona, it doesn't matter. But it is what defines you and your business, something that attracts people to come to you.