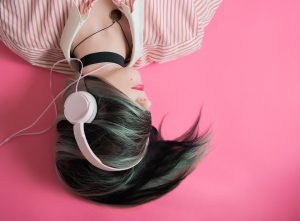 We have published the review of the Money Master the Game book in one of the previous posts, and the review of the new 2017 NY Times bestseller Unshakeable – Your Financial Freedom Playbook, anyone can go and read it. But this audiobook app took our attention. Audible is provided by the Amazon.com, and it is the biggest audio library on the internet. There are tens of thousands of audio recordings of famous motivational speakers, storytellers, but also the books such as already mentioned, Money Master the Game: 7 Simple Steps to Financial Freedom by Antony Robbins. Such a brilliant book about the real world of investing deserves to be put on an audio and listen to it more than once.
The Audiobook library is based on the membership subscription when you get the first month free trial, and then around $14/month. What got our attention is that they claim to have over 180 000 audio records of all kind. A lot of people are more open to get an audio recording rather than the book, from a simple reason. We are living in the modern time, on the edge of global financial and economic collapse, and people's focus is on something else than reading books. They basically have no time to sit back and relax for a bit and read the book, but listen the audio while driving to or from work is very convenient for the most of them. People also tend to multitask, doing more than one thing at once, which is hard to do when reading.
Audible really offers what others don't and have a strong reputation. Go to the following link if you are interested in one month free trial of audiobook Money Master the Game and thousands of other great audios by your choice.
Sign UP for a FREE Trial and get Unshakeable and Money Master the Game audiobooks for FREE!