Alright…alright…
So You are wondering how much money do YouTubers make?
Allow me to take just a few minutes (about 5) out of your precious time (which I always really appreciate) to very simply explain all the ways how do YouTubers make money and how much do Youtubers make 🙂
And if I say all, I mean all ways that I do and have done myself or seen my friends doing.
The easy ways, the hard ways…
Let's get to it!
First I want to explain why I am writing this article about how Youtubers make money.
I accidentally got onto search query term "how much money do YouTubers make"  and "how do YouTubers make money".
But perhaps the biggest surprise to me was that I could not find the nice long article on the first page for those keywords, so I decided to write one because I believe the first page in Google deserves a fresh and creative content.
And since I used to be very active Youtuber some time ago, experimenting and testing different SEO strategies to get a lot of traffic, I decided to give a bit of my story and advice too.

How Do YouTubers Make Money
There are several ways how YouTubers make money.
Let's talk about the main ways of how to make money with YouTubeand how the majority of YouTubers and Marketers make money.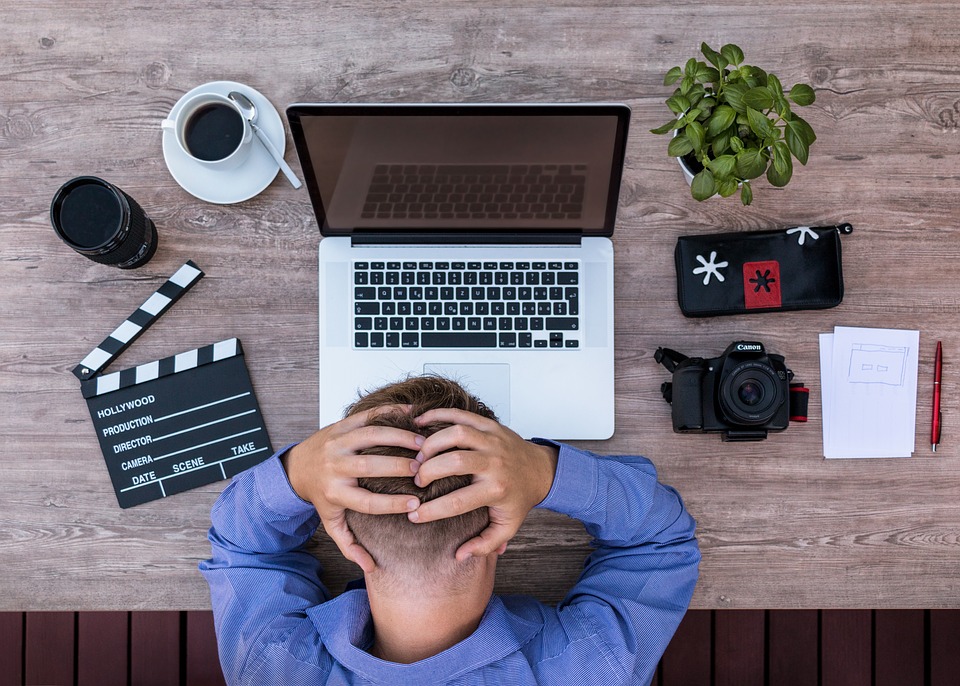 Becoming Adsense Partner Publisher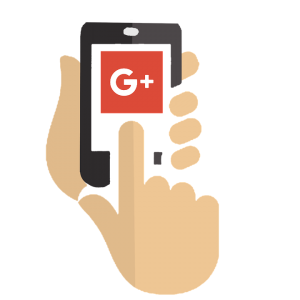 The big and popular YouTubers who have built a big steady traffic flow to their videos (over 10,000 views per day), most of the time make money using Google Adsense.
This makes sense since Google owns YouTube and Adsense advertising network.
Basically providing advertising space to Google and their customers who spend money on advertising.
Making money on Youtube with Adsense is the simplest way that anyone can start, but it really requires several thousands of views a day to make some substantial amount
Of course, there are also other factors included in the amount of revenue that a YouTuber can make such as targeting the right high CPC keywords, but more about it below when I'll talk about how much do Youtubers make.
Making money on YouTube with Adsense is truly the most popular way, and if you have a good idea to theme a couple of videos around, then do it.
The only thing is that since 2 years ago the rules go harder and now the channel needs to have at least 10,000 views before it can be approved for Adsense ads.
Pros
It's very easy to start
Not much work around other than creating cool videos
Cons
Low margins
Need a good and steady amount of traffic to make money
Becoming a Vendor Selling Own Product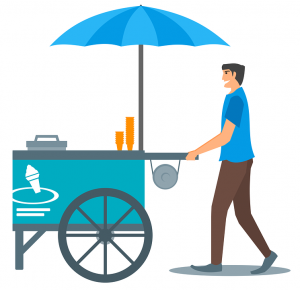 This is probably the second most popular way to make money on YouTube as YouTuber, but it requires some extra initial steps.
If you do own your own business or plan to do, YouTube is definitely one of the best places to look into.
People simply love to get engaged with video, and generally, they watch more than read since the TV been invented.
Here are some few ideas if you don't know what beginning YouTubers usually start with.
What you can offer as a product:
Consulting Services
Books, Kindle eBooks, Audiobooks
Video training tutorials, courses, and live webinars
Document downloads, PDF manuals, etc…
And obviously, if you have a business and already sell something, then sell it on YouTube!
Pros
Being Own Boss
Keeping 100% of the profit
Cons
More work to setup
Bigger responsibility
Resources:
Sell Other People's Products as an Affiliate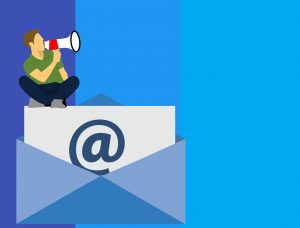 Ok, this is also a very popular solution to make money as YouTuber since it doesn't require that extra step of creating own product.
Instead, a YouTuber partners with someone who did create a product and agree on the percentage of commission.
Pros
It's easy to start because there are many marketplaces and platforms allowing anyone to quickly and efficiently pick a right product and vendor to promote.
Doesn't require a YouTuber to create a product.
Cons
Competing against many other affiliates
Harder to gain trust and close the sale
Starting as an affiliate is a good option for startups to get their feet wet quickly, but not as lucrative as having own product in the long run.
Resources:
Creating and Selling YouTube Videos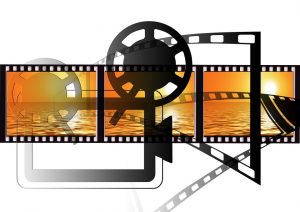 If you are a creative YouTuber and video maker, selling the videos to the other businesses is also a lucrative and viable option and opportunity to meet some interesting and high paying clients.
It's not a secret that in the video and film industry there are high-end clients willing to pay thousands of dollars for a few minute professional looking video.
This is maybe not the easiest way for an average YouTuber to make a lot of money, but there are some people totally killing it selling their creative videos to the big corporations for the Online and TV Ads.
Pros
There is no limit
Hard work pays off!
Cons
It's hard to breakthrough
Requires above average skills, a lot of hard work, and dedication
Resources
How Much Do YouTubers Make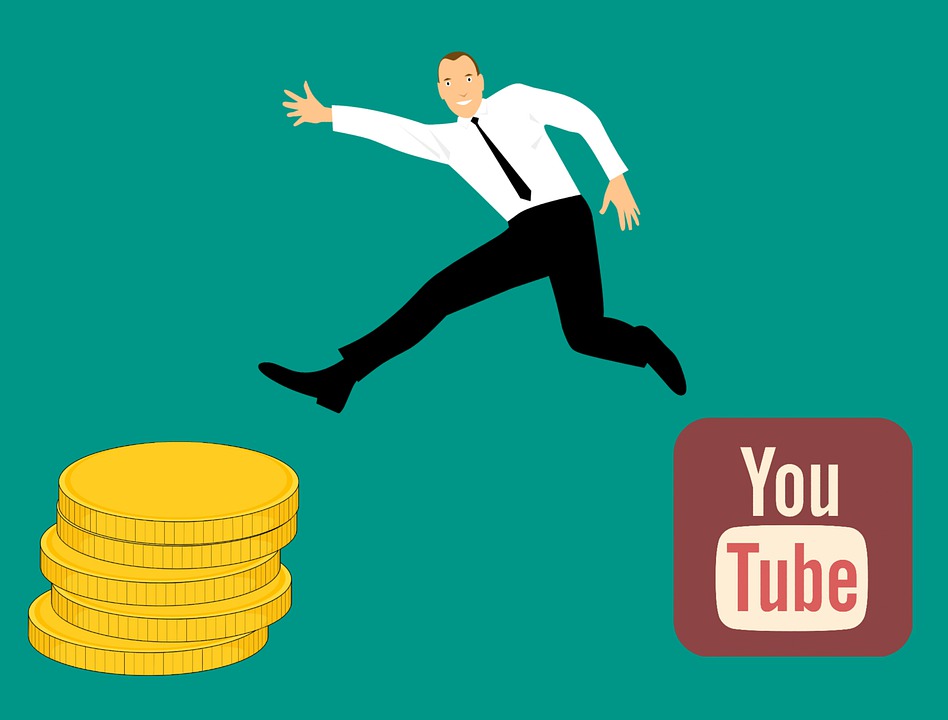 Now let's get to how much do YouTubers actually make.
There is no one exact answer for that because it depends on the YouTuber's creativity and skills.
But here are some rough average stats about how much money can a YouTuber make.
Google Adsense
How much do YouTubers make per view?
This could be easily calculated by dividing the amount of money made by the number of views generated in the same period of time.
With Adsense for YouTube, YouTubers get usually paid by CPC, cost-per-click.
On the average, CPC ranges anywhere between 2 cents to 10 cents per click.
By targeting the high CPC keywords, the revenue could go even higher ($1, $5, $10…)
Expect to make about $100 – 150 / day per 15,000 views on average.
This could be less or more, but this what I and my friends experienced targeting business related keywords traffic.
For most of the niches and YouTubers, this number probably will be lower, guessing between $60 – $120.
Pros
It's easy to start
Automated Income (except Sundays 🙂
Cons
Everybody's doing it
In the mercy of Google (never a good thing)
I have to say here that being in the mercy of YouTube/Google is never a good thing. I had about 20 of my channels terminated in the past a few years ago, losing all the income from YouTube. It was due to their algorithm updates and change of advertising policies and rules.
So the learning from this is, what easy is not always the best option, just a little warning.
---
Selling Own Product
This can be any number that you could imagine.
I mean, I have seen people selling all kinds of things, going from a few cent paper tissues to the Rolex watch or Lamborghini.
So be creative!
---
Selling Affiliate Products
When selling affiliate products the talk comes down to the percentage made for the sale of the product, which determines how much one can make.
Depends on the many factors, but the % of the commission rate usually varies anywhere from 1% up to 90%.
Of course, rarely the commision rate could go under 1% in some cases, or above 90%.
---
Conclusion
To sum up everything, it's a really good idea and time to start using YouTube and leverage it to your benefit.
And if you have something that You think others would really like and appreciate, start to engage with video creation and other YouTubers on YouTube. Because if you Start, one day You may become one of those successful YouTubers today, but delivering much better content and value to other people's lives!
So, YES…everyone who is engaged in any kind of business SHOULD definitely do videos and upload them to their YouTube channel, even if they think that they are not as good.
They will be one day.
"Repetition is the Mother of Skill!"
Good to Remeber
All it takes is to be a little bit creative to create own videos, and remember.
It's really easy to get busted for some violations of their TOS or user Policies, so I would recommend to read it first and get familiar with what you can or can't.
And also remember, that just because some huge YouTuber like PewDieP** can do or say something, it doesn't mean that you can. (there is a little bit of double standard), so just be careful 🙂
Have any question about making money on YouTube?
Now, I hope that I've been able to answer some questions about how YouTubers make money and how much do YouTubers make.
If not, please feel free to leave the comment and ask any question, I will be happy to answer them.