There's been a lot of talk and buzz about the 2018 HOT Business Opportunity available to everyone for starting cost of $39.95/month, called Amazon.com.
Taking into consideration that most of the people know about Amazon and what it is, We will just explain in a few short sentences, and then we will dive into why is the selling on Amazon so lucrative opportunity for small businesses, and also How to sell on Amazon using some of the best online marketing strategies available today.
Amazon.com started back in 1994 as the online bookshop, and today it is the biggest and fastest growing online retailer selling all kinds of goods and providing all kinds of services such as Amazon TV, Audible Audiobooks, voice control systems etc., with a built-in business platform for anyone to utilize to start selling goods on the internet (the $39.95/month).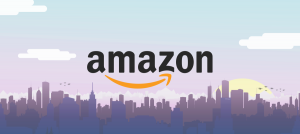 Thinking of Starting Selling Products Online? Think of Amazon!
Jeff Bezos, who's the founder and CEO of Amazon company became officially the richest man on the planet right after Bill Gates, with the NET worth of over $85.3 Billion, making him richer than Warren Buffet or Mark Zuckerberg.
Amazon's annual revenue grew from $61.1 B in 2012 to $136 B in 2016, which is about 25% growth on average every year, reaching over $170 billion in 2017!
With all these stats, it's literally no question why to start a business and selling products on Amazon. Amazon.com is proven and trusted brand by millions of people worldwide and its growing yearly revenue proves it!
So we beat the question "Why", but there is still the second question which is "How to sell on Amazon".
How to Sell Stuff on Amazon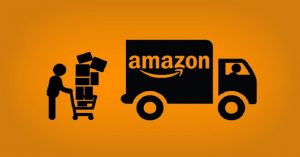 Nowadays there are tons of strategies, courses, and training on this particular subject, but as it usually goes, only a fraction of all is actually good and worthwhile to study, learn, and utilize in action.
For every Online Business Giant, there are best practices and strategies to make use of in order to make as much profit as possible and efficiently whether it's eBay, Shopify, Aliexpress, or Amazon.
The biggest plus and advantage of the companies like Amazon is that it is a small business and business startup friendly, which means that with use of best Amazon marketing and selling practices even a single individual could achieve a phenomenal success and profit.
Once you make a few sales and learn how to sell on Amazon, it's just a rinse and repeat process that can be repeated over and over again, building several businesses and brands selling hot products to hungry customers.
The successful Amazon business consists in perfect research and planning, with a lot of testing.
First, you need to find the ideal product that you are going to sell and that fits all the important criteria that make the product being HOT on the market.
Meaning that there is a big demand but not too much competition, the ideal price range, the decent quality, and of course availability of the product.
Basically the usual stuff.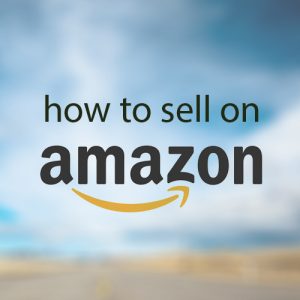 Testing the performance of the product using some of the marketing strategies such as advertising on social media sites such as Facebook.com or Twitter is the quickest way to know whether the product is good or not.
Find and contact the manufacturer (usually in China), ship the manufactured products to Amazon warehouse for immediate sale and dispatch to your customers.
Let me tell you, this sounds more complicated than it actually is.
Once you have a strategy and step by step process proven to work by thousands of people, it's really just about following those steps, and there is not anything that could go wrong.
Another very important part of How to successfully sell on Amazon process is the Optimization.
We use all kinds of business optimization strategies, and in this case, the most common ones are Search Engine Optimization and Social Media Advertising.
The proper business optimization is what lures and drives the buying traffic to your offers and it cannot be taken lightly.
Because of this being such a huge topic, we leave the optimization part for the next time.
PS: But if some of you reading this are too impatient, We highly recommend to check this most successful How to Sell on Amazon course.