How to Persuade and Influence People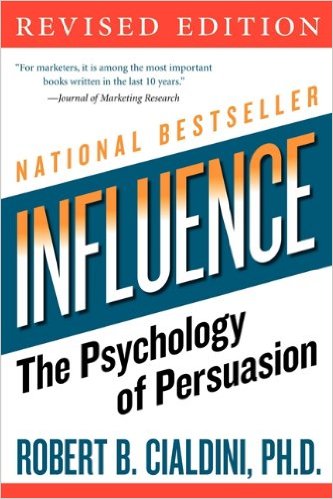 Dr Robert B. Cialdini and a review of #1 Bestselling book called "Influence, The Psychology of Persuasion".
There's not really much, but a lot to talk about on human psychology subject. When it comes down to books about psychology, there also is a wide range of literature on this topic, starting with academical boring educational books, to educational but very entertaining books. This is the second type of psychological book, that will entertain you and give you some core and critical advice on how to actually influence people by choosing the right pattern.
No wonder this book became a national bestseller and listed on New York Times bestseller list, Fortune Magazine 75 smartest business books and 100 best business books of all the time. There's been sold over 3 million copies all around the world. Dr Caildini is the highly educated man who dedicated over 35 years of his life to study human psychology and put all his research, outcomes and thoughts in his books.
The latest book he published is the Influence: The Psychology of Persuasion, then Influence: Science and Practice. You can find them both on Amazon, through the link below.
Influence, the classic book on persuasion, explains the psychology of why people say "yes"—and how to apply these understandings. Dr. Robert Cialdini is the seminal expert in the rapidly expanding field of influence and persuasion. His thirty-five years of rigorous, evidence-based research along with a three-year program of study on what moves people to change behavior has resulted in this highly acclaimed book.
You'll learn the six universal principles, how to use them to become a skilled persuader—and how to defend yourself against them. Perfect for people in all walks of life, the principles of Influence will move you toward profound personal change and act as a driving force for your success.
We recommend to get the book if you are really serious about learning how to human psychology works.