The Way of the Successful Entrepreneur and Kind Businessman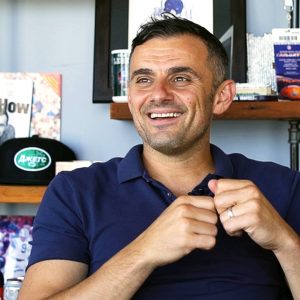 Just recently I came across the short video where Gary Vee talks about his vision towards the new and better ways of doing business without hurting anyone around or applying dishonest practices to get the sale.
All these things put the online marketers just as well as traditional marketers, in the bad spotlight. But instead of changing the way of how the business operates by applying honesty, kindness, and 100% full transparency, most of the business turn the volume of aggressiveness even more up, trying to knock down the competition and trick the customer to get a sale no matter what.
Like explained by Gary, all of the businesses in the Silicon Valley run and operate that way, satisfy a customer by squeezing the employees up to their highest potential, just like the Silicon Valley icon Steve Jobs. Jobs build the most successful business in the world by being Jerk to his employees. Not cool, and it's not the way how the business should be.
Just like we mentioned in one of the previous articles about Ray Dalio's Principles of how his business at Bridgewater and all other businesses should operate. He applied the way of being cool, honest, and transparent to his employees, creating the real momentum by keeping happy and healthy meaningful relationships while excelling in productivity.
This is not the science fiction folks!
It's just still unusual and unheard of to operate the business that way, but by starting with these principles, anyone can become another great example that this works much better.
A New Era of Social Marketing by Gary Vee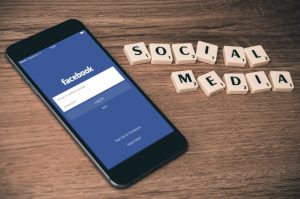 Gary Vaynerchuk's books perfectly explain how we, as marketers, should behave on the social media online, or any other media. For the past few years, he gained a huge popularity, especially with his daily show #AskGaryVee.
He is an author of altogether 4 books that became the #1 New York Times bestsellers.
What's really incredible is Gary Vaynerchuk's background and the story of a small kid from the post-communist country, getting a new life when his parents immigrated to the US.
Starting with working for the minimum wage at his dad's new liquor store, he learned quickly how the business operates and how to satisfy customers, so Gary started and opened his own Wine business and own show, the WineLibrary.com.
By working very hard on his business, very soon he realized that he's destined for a greater good, to motivate and inspire other people and businesses by his unique ways and marketing strategies.
His books talk a lot about social media and the daily interactions, and what most of the marketers and businesses are doing wrong.
---
The bestselling books are:
AskGaryVee – One Entrepreneur's Take on Leadership, Social Media, and Self-Awareness
There are also Gary Vaynerchuk audiobooks available on Amazon with 1-month FREE trial.
Accomplishment and Achievement as a Leader, Entrepreneur, and NICE Businessman
Gary's goal is to be an ICON Rockstar, the Celebrity, to be an example to the whole world showing the honest ways of how to become successful in today's world and Economy.
There is no longer time and space for being an ass to the employees as the boss or business owner, and New Era of Marketing will take a place, which will also become a standard of how businesses are managed and operate.