Have you ever wondered how extraordinary people become that way? If the answer is "Yes" then Good because we are just about to learn and uncover the new book called High Performance Habits, and it's been written by Brendon Burchard, who is the multiple New York Times bestselling author and one of the #1 high-performance coach (alongside #1 Tony Robbins), working with and coaching many celebrities, athletes, and even 2 of the presidents of the United States.
This book will definitely worth it and will be very much different compared to Brendon's previous bestseller, The Motivation Manifesto, which was more focused on the spiritual, personal, and emotional side of us human beings. The High Performance Habits book is more about the data gathered for the last 20 by curious man, hungry after answers how some people get successful and how others don't, why and what's the cause, it's Brendon Burchard.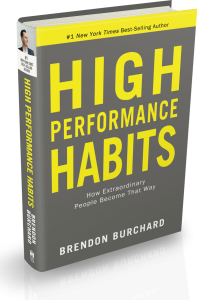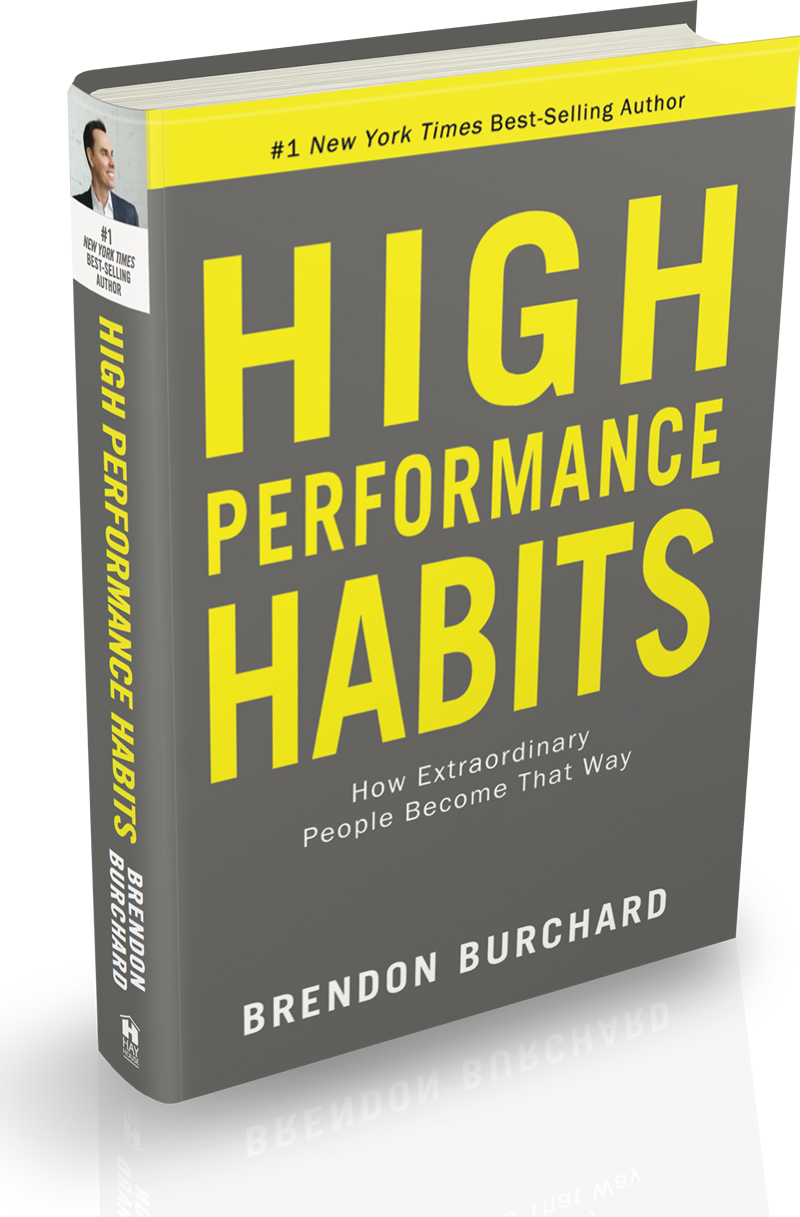 How Extraordinary People Become Extraordinary Through Their Habits
I am myself studying this unusual phenomenon, which drives the destiny of the people, creating wealthy, open-minded, and successful individuals same as close-minded, poor haters who got lost their interest in learning about the world, thinking that all rich and wealthy are evil.
Of course, there are many other people who would have different opinions about it, but that's not what is this post about.
It's been found out by many (such as Napoleon Hill publishing his book Think and Grow Rich first time in 1937), that the rich people who didn't inherit their all wealth but rather build their success from the bottom to the top have a lot in common in life.

High Performance Habits
The common things that successful people have are the principles and habits.
From the principles that we state for ourselves, we create and implement into our life habits, that are either good or bad.
The unfortunate thing is that vast majority of people fall into the bad habits category where they may stay for many years, which becomes hard for them to get out and change/replace their habits with some useful ones.
It takes a lot of courage and determination to do this because it certainly changes the life around.
But also, without the proper strategy and most importantly understanding how this might be done without draining yourself out of all life energy, it's even harder.
That's why Brendon Burchard wrote and published his new book High Performance Habits, which is based on the 20 years study and facts about wealthy, happy, and successful individuals.
---
Amazon Excerpt Summary:
Based on one of the largest surveys ever conducted on high performers, it turns out that just six habits move the needle the most in helping you succeed. Adopt these six habits, and you win. Neglect them, and life is a never-ending struggle. 
We all want to be high performing in every area of our lives. But how? Which habits can help you achieve long-term success and vibrant well-being no matter your age, career, strengths, or personality? To become a high performer, you must seek clarity, generate energy, raise necessity, increase productivity, develop influence, and demonstrate courage. This book is about the art and science of how to practice these proven habits.
If you do adopt any new habits to succeed faster, choose the habits in this book. Anyone can practice these habits and, when they do, extraordinary things happen in their lives, relationships, and careers.
Whether you want to get more done, lead others better, develop skill faster, or dramatically increase your sense of joy and confidence, the habits in this book will help you achieve it. Each of the six habits is illustrated by powerful vignettes, cutting-edge science, thought-provoking exercises, and real-world daily practices you can implement right now.
---
As I said at the beginning of this post, I personally myself study all the successful people, and am always excited to hear about their stories, life, and struggle, so I know that this book is a goldmine full of secret gems for certain people who sometimes are not even knowing it yet.
Also Recommended: Rich Habits – The Daily Success Habits of Wealthy Individuals